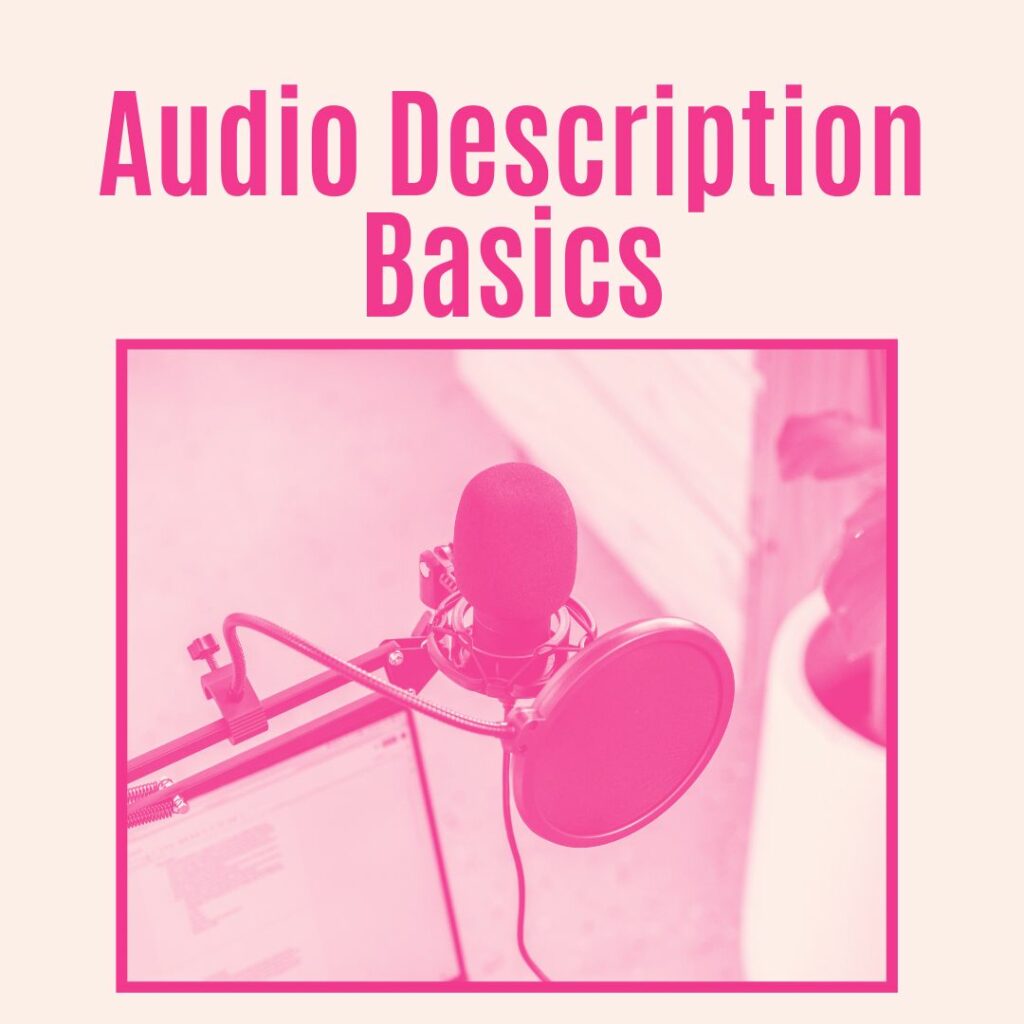 September 6, 13, 20 & 27, 2023
Course Description
Audio Description Basics is a 4-week course that introduces participants to the fundamental principles and practices of audio description. During this training you will:
Learn methods of producing audio description for live theatre, films, broadcast television, internet streaming content, museums, art galleries, and cultural events.

Explore and determine your niche and goals as an audio describer.

Find audio description work that suits your style and interests.

Make contacts with others in the audio description community to grow your services.

Discover resources to continue improving your description and adapt to new situations.

Create a professional quality audio description project you can share with potential clients.
Meeting Times, Requirements & Cost
Audio Description Basics meets on Zoom from 6:00 – 7:30 PM on September 6, 13, 20, and 27.
Please plan to attend all four sessions. Participants must have access to a reliable internet connection and a digital audio recording device such as a computer or phone.
The course costs $250 / attendee and is capped at 10 participants.
About the Instructor
Bonnie Barlow has over 30 years of experience as an audio describer working for the Denver Art Museum, the Smithsonian Museum of American History, the National Parks Service, Broadway performances, numerous programs for Netflix, ABC, HGTV, and Amazon Video, and many more. She has expertise in a multitude of mediums and genres and a specialty in live performances.